Stockholm
·
Hybrid Remote
Want to join our network of sub-consultants?
Are you a consultant looking for new assignments but aren't sure what title you'd like, only that it must be something outside your comfort zone? At Recommended by we have amazing clients and exciting assignments but aren't always able to help all of them! To this end, we're looking to expand our network of subconsultants!   
Who are we?  
We help clients strengthen their employer brand, accelerate recruitment, automate processes, train leaders, up-skill employees and a lot more. We believe in creating value with a combination of guidance, trainings, operational support and strategic solutions customized to create adaptive and values-driven organizations. 
We actively work to be in the forefront advocating innovative, digital and sustainable People and Culture principles, for our clients to succeed with their long-term growth. We believe we add the most value when we work close to our clients and their business. 
Who are you? 
Have you put a great deal of effort into a project only to fall flat on your face, seen an organization brought to its knees, or done such poor recruitment that your entire team suffered? Great! Do you also have great consulting experience with an expertise in Talent Management? Even better – Then we'd love to get in touch for future opportunities to collaborate! 
How we do it? 
We ensure role suitability

 and fit

 through a competency based 

interview

 

We'll take a small margin, keep in close contact during the as

signment and ensure you'll have fun while doing a great job 

as a

 Recommended by-

ambassador

 

 
Remote status

Hybrid Remote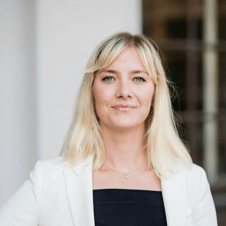 Contact
Tove Oldebäck
CEO, founder, and People & Culture Consultant
Stockholm
·
Hybrid Remote
Want to join our network of sub-consultants?
Loading application form